Tweet
---
Alex Phillimore: (alex.phillimore-deleteme[at]-deleteme-direman [dot] com) 2014-02-01 04:54:06
Sonic Lost World: Eggman Origins DLC cancelled on Wii U
That's right, folks. It pains me to type these words, as you all know how much I was looking forward to playing the final Sonic Lost World DLC, Eggman Origins. Unfortunately, a message released by Sega today confirms it: the DLC has been cancelled.

The teased information on the game sounded awesome - a story that would slot neatly into the Sonic canon and explain what turned Eggman into a villain; the game would have also finally seen Sonic the Hedgehog defeat Eggman and save the kingdom. Perhaps it was designed to be the final Sonic game; or, perhaps, Sega just had an idea for a new villain and figured that this egg had finally seen his last yolk? Whatever the reason, we may never know.

The game, which would have been dramatic and tense throughout according to the press release accompanying it, would have been the sequel to Amy Rose's Bush, and would have followed on directly from events in that game. There would have been between 6-7 hours of gameplay - a generous amount for DLC - and the game would have featured Sonic characters from throughout his history (but would have primarily focused on Sonic, Amy, Tails and Knuckles).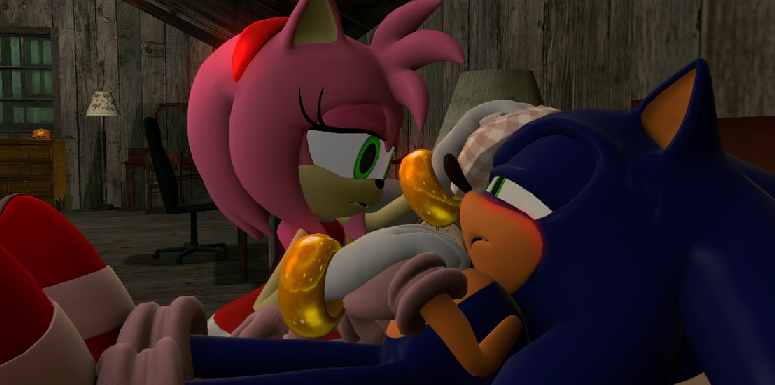 The reason for the cancellation is a perpetual bugbear that seems to be hitting the Wii U nowadays with alarming frequency - one of DLC being cancelled, seemingly at random. Only recently the Season Pass for Batman Origins DLC was cancelled on the system, with Warner Bros. Interactive citing poor sales as the reason. I reached out to Sega and, after a little pressing, they revealed that the same is the case for Eggman Origins. The email response said:

"It is a shame that we were forced to bring a halt to upcoming plans for a May release for Eggman Origins.

"The game has been suspended because of low sales of the Wii U system. A small amount of people played Amy Rose's Bush - so small a number that we believe there simply is not a large demand for this game.

"The market we predicted was there sadly isn't. We give our thanks to the consumers who did purchase Amy Rose's Bush, and hope that we can continue to use the Sonic brand to expand upon the lore of Sonic's world in future games."

So there you have it - we're not getting Eggman Origins because of you. Yeah, that's right - you! You didn't buy Amy Rose's Bush and now Sega, like so many publishers, has abandoned the Wii U. Take a long look in the mirror and think about what you've done. The publisher isn't to blame and neither is Nintendo - it's your fault we're in this mess, and now we may never know how Eggman originated. I hope you're happy.