Tweet
---
Alex Phillimore: (alex.phillimore-deleteme[at]-deleteme-direman [dot] com) 2014-06-15 08:53:08
Ubisoft's New Game...
A hush fell over the crowd at E3 as Ubisoft dimmed the lights and proclaimed that a new unannounced title would be coming out. People really wanted to hear that Beyond Good and Evil 2 was finally coming out but the announcement was no such game - instead, Rainbow Six is returning to our consoles (a game people cheered for but for which much of the buzz seems to have already subsided).

However, people thinking Ubisoft had blown their last load on another Tom Clancy game (the other being the upcoming The Division) have no need to fret; there is a light at the end of the tunnel. Perhaps inspired by the success of the artsy Child of Light or Rayman Legends, Ubisoft has another Rayman title coming up - and one that promises to be the most awesome title in the franchise so far.

Forget Rayman - this is RayMAX, a game designed to crank things up a notch and get players energised. Much of the sport-ethos of other Ubisoft IPs such as Just Dance appears to have rubbed off on the game - RayMAX will feature everyone's favourite no-limbed character in another platforming game, only this time he'll be doing a variety of extreme things, including skydiving, shark wrestling, skateboarding and drinking branded soda for cash.

Ubisoft is confident in its upcoming RayMAX game - so confident in fact that the company has launched a brand of batteries in promotion for the title. These batteries are 1000% more powerful than the next leading brand and give you the juice you need to get through the day. There's no selling out here, son - rather than making a deal with battery companies, Ubisoft has gone and made its own battery company to crush its opponents.

Why did they do this, I hear you ask?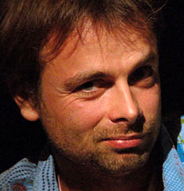 "Because zat is ze Ubisoft way."