Tweet
---
Alex Phillimore: (alex.phillimore-deleteme[at]-deleteme-direman [dot] com) 2013-10-06 05:01:51
Celebrating Dyack Day 2013
Fasten your seat-belts, put on some Gothic music and hold your goblin in a pot high above your head - Dyack Day 2013 is coming 25 October, and you (yes, you!) are invited to do your part to make the event a success. The day coincides with the release of Eternal Darkness (GC) in Japan and anticipates a healthy turnout.

Dyack Day celebrates the esteemed work of powerhouse video game designer Denis Dyack, former president of video game development team Silicon Knights, now turned chief creative officer at Precursor Games. The day pays tribute to the mischief and shenanigans that go on daily behind the scenes in the video game industry.

Those who wish to take part in the day can show their enthusiasm by dressing up as a 14th century monk, shaving their head or hosting a controversial podcast. Throughout the day activity workshops will be held at 37 points around the United States at selected gaming stores. There will be re-enactments of the legal dispute between Epic Games and Silicon Knights and the tension between Crystal Dynamics and Silicon Knights, and one lucky person will be awarded a grant from Activision to be covertly put into the development of a game of the winner's choosing.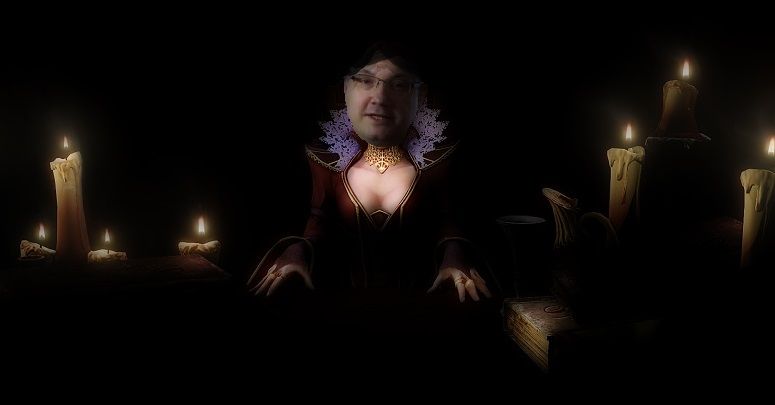 There will also be a chance to prank call Nintendo and tell them that their hardware sucks, all in the name of good fun and healthy competition.

Dyack Day expects a formidable turn-out of over 5,932 people, all of whom donated to the (sadly) failed Kickstarter campaign to raise money for Shadow of the Eternals, the spiritual successor to Eternal Darkness, as Nintendo owns the rights to that IP. The day is to be humorous in nature and intends to raise awareness that people can redeem themselves, and that the internet isn't a machine used to recycle the same vitriol over and over again.

Any financial burdens the event incurs will be written off by re-branding the event under a different name but keeping the same organisers.

Tickets to take part in Dyack Day 2013 will go on sale soon. Special guests may include:

- Denis Dyack

- Shigeru Miyamoto

- Hideo Kojima