Tweet
---
Alex Phillimore: (alex.phillimore-deleteme[at]-deleteme-direman [dot] com) 2013-10-26 16:32:01
The OUYA Superdrug Goes On Sale Soon!
Researchers have discovered a new electronic drug that detoxifies the host's system by manually inducing a healthy form of 'purification' among patients.

The purifying action comes through the process of what scientists are calling 'manually induced vomitization' (MIV). In normal circumstances vomiting occurs when something particularly pungent or alarming happens, which causes the gag reflex in an individual to activate and can result in the contents of one's stomach - along with a nondescript chunk of carrot - to emerge as a projectile.

The new drug, called the 'OUYA' (Organic Up-chuck of Yesterday's Aliment) is designed to deliberately 'home in' on the foodstuffs consumed during the previous day and expel them from the body. The drug is significant, because the nutritional values of the food remain in the system, even before 'vomitization' occurs. The drug could therefore be used, in theory, to cause weight loss in individuals who want to absorb the energy contained within food without needing to physically have the food within their body.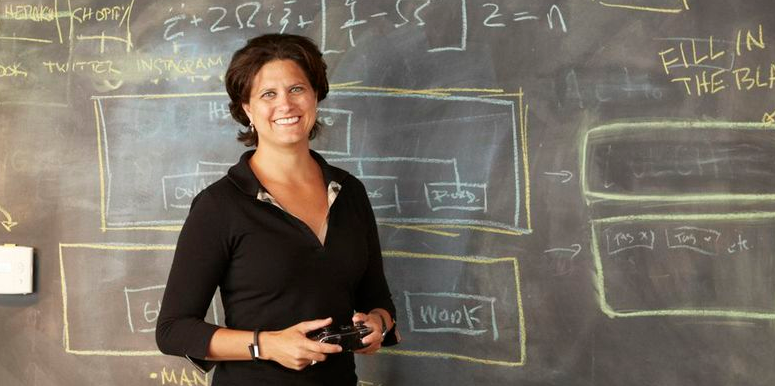 A commercial run by the American Organisation for National Electronic Healthcare Awareness shows the drug in action. The character in the commercial regrets his consumer choice and thus wishes to erase it from his system - he opts for the OUYA and, sure enough, vomits almost right away, leaving him feeling satisfied. Success rates during clinical trials have been incredibly high, with 97.45% of OUYA-consumers vomiting within the first 20 seconds of coming into contact with the OUYA.

It is hoped that the OUYA will be available in all competent retailers by late 2015, and many of these facilities will be equipped with plastic sheets on the floor to soak up the vomit.

Professor Linda Bakewell (pictured), Chief researcher of the OUYA drug, said: "There is a long way to go before the OUYA will be fit for every-day use. We anticipate at least two or three more versions of the OUYA will be released before the results achieved are perfected.

"What we are seeing, however, is very encouraging. Almost 98% of patients treated with the OUYA drug have been able to purify their body through 'vomitization' within the first 20 seconds. This suggests that contact with the OUYA causes the host to vomit in a short amount of time; time that will be reduced dramatically over the next few months of research and practical application."

Watch the commercial for the OUYA in action below: