Tweet
---
Alex Phillimore: (alex.phillimore-deleteme[at]-deleteme-direman [dot] com) 2013-11-13 15:57:46
Wii U is one of the Top 5 Worst Tech Gifts this Christmas - apparently
According to Donald Bell over at CNET, the Wii U is one of the Top 5 Worst Tech gifts to get this holiday season. In the video, Bell lists a number of products that have seen better days and should be avoided this Christmas, including a DVD player, anything Blackberry and, for whatever reason, Nintendo's newest home console, the Wii U.

In the video, Bell suggests that: "There are only two games consoles anyone wants this year and the Wii U isn't one of them."

While I'm no great fan of the Wii U in its current state - a state that I do believe will change over time - I do disagree with Bell's argument that the Wii U seemingly lacks a place in the market. It's a confused system, to be sure, but it's not one that should be instantly written off, especially not over the Christmas period.

Video gaming isn't just for teens and adults. Kids enjoy video games, and they deserve quality products to play. While Bell suggests that the Playstation 4 and the Xbox One are the only consoles people want, consider the launch line-up of those systems - are they really the sorts of games you want your children to be playing?

The only major game really tailored to kids on the Playstation 4, for example, is Knack. I don't know about you, but Knack isn't something I'd feel particularly comfortable giving to my children over the holiday season - not after looking at gameplay videos and that middling Metacritic score. Give my kids Super Mario 3D World any day - while I was initially skeptical, each new reveal has shown that game to be increasingly fun-looking. With its absolute focus on multiplayer madness, it's the perfect game for families, in a way that nothing on the Playstation 4 or Xbox One can really match with their launch line-ups.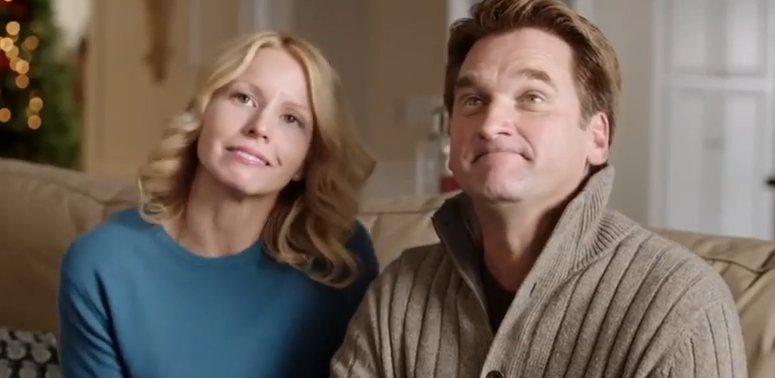 I dislike Bell's dismissive attitude towards the Wii U when, after looking at the software on all three systems, he seems to largely be ignoring younger gamers and families when he suggests that no one wants a Wii U for Christmas. It's a sad time when Nintendo, a company that continues to make excellent video games with universal appeal like no one else, is being mocked and outwardly dismissed as being unable to compete. I for one still view Mario games as the fulcrum for getting younger gamers into quality video gaming. Seeing kids playing a demo Wii U in a shop and loving the hell out of New Super Mario Bros. U reaffirmed to me why Nintendo is still important, especially when it comes to inspiring younger gamers to play.

It may not be the hot product this year, and it certainly isn't a flawless system by any means, but let's not completely ignore Nintendo, hrm? If the 3DS has taught us anything, it's that they still make damn good games. And, at the end of the day, isn't that what really matters with a video game console?