Tweet
---
Alex Phillimore: (alex.phillimore-deleteme[at]-deleteme-direman [dot] com) 2013-12-15 10:14:13
In preparation for a visit from the Christmas Menace
Ho ho ho, motherfuckers! It's that time of the year again - the merry month of December where we get ready for Christmas Day, the Day of Magic, and celebrate all the things that make us happy to be alive.

But buried beneath the baubles and yule-log and the cheap nasty 8 dollar Christmas lights from a recession residence is something secretive and scary - the genuine Sinister Minister himself: the Christmas Menace!

The Christmas Menace only rears his head around Christmas time and is characterized by an inane desire to disappoint children. Those who have encountered the Christmas Menace describe him as, 'A shimmering spectre with a heart full of hate' and a 'Cyberman-like monstrosity from a bygone era'.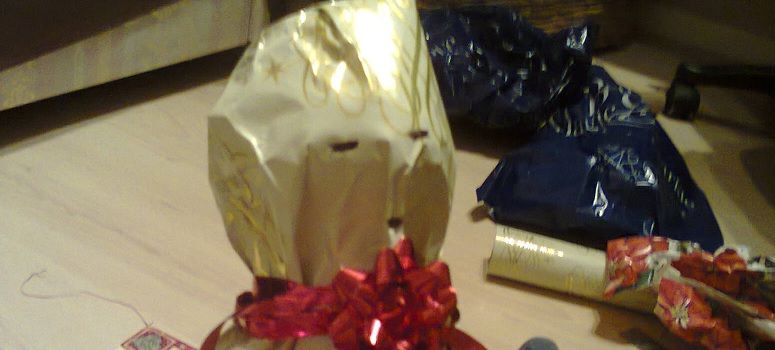 The evil entity likes nothing more than to drink the tears of the young on Christmas Day by making parents choose the wrong product for their sprogs. Picture the scene, days before Christmas, when a parent rushes to the gaming store to buy a gift for their daughter, Katie, aged 9:

"-So your child is looking for the game where you need to 'catch them all', sir?"

"Yes - I can't remember its name but my daughter really wants it. I think it's about catching monsters."

"Oh, that would be Moshi Monsters."

"Thank you! But what system do I need to buy for my daughter to play this 'Moshi Monsters' game?"

"Well, sir, that would be the Nintendo DS. We happen to have some old stock in the back that we can whip right out for you."

Now it's Christmas morning and Katie has woken up at 6:30am to check her presents:

"Katie," says unassuming parent. "I know you really wanted that monster-catching game, and the nice man at the gaming store helped me get a great deal."

"Ooooohhhhh papa! You got me it, honest and true?"

"Yes, Katie," says unassuming parent. "Open your gift and see."

Katie tears open the present and her brow contorts. She cries that she has received a regular old DS and a copy of Moshi Monsters.

Not a Nintendo 2DS and a copy of Pokemon X. Not at all.

Did you guess what happened here?

Yes, that's right - the man at the gaming store was actually the Christmas Menace in disguise!!!

To be continued...?

>>>>>>Want more of this? Like my Facebook page!<<<<<<